Posted by Jeff Chilton
When we didn't think things could possibly get any worse than they were in 2020, the year 2021 certainly gave it a run for the money. It has been a long year of continued challenges, increased costs, and extensive labor shortages.
The optimism in the first quarter of putting the pandemic behind us with the massive vaccine rollouts was quickly dampened by the emergence of the Delta variant with a rapid rise in cases and deaths. After it started to decrease and as we near the end of the year, we now face yet another variant Omicron which is causing further chaos. Sadly, the number of deaths in 2021 has already exceeded those in 2020 as we now approach nearly 800,000 deaths and 50 million cases in the US alone. It has touched nearly everyone's family, friends, and co-workers.
It's evident Covid-19 is not going away even after so many have been vaccinated and had booster shots. We all must be diligently prepared to live with this fact rather than wishfully thinking it will disappear. It takes a robust Infectious Disease Prevention and Response Plan to successfully accomplish this. These plans, which have been recommended by OSHA, CDC, FDA, and USDA, need to be reassessed routinely to stay current. Every facility should have a Qualified Workplace Coordinator that directs the team that manages these processes to continually improve their effectiveness. There is still weekly work that should be performed to monitor positivity rates, manage positive cases, direct plant engineering processes to accommodate social distancing, and validate Covid protocols are being followed for screening, sanitation, GMP's and other controls.
Covid has continued to wreak havoc in two other areas as well including supply chain issues and labor shortages. Lack of raw materials and finished products, along with major logistics issues, continue to cause empty shelves in stores. Companies must continue to increase both the breadth and depth of their suppliers to have more options to source and move materials. The labor shortage throughout the nation has reached critical proportions. Food companies cannot find enough employees to staff all lines and shifts. Restaurants regularly close early because of staffing shortages. October and November were designated as periods of "The Great Resignation" as over 4 million people quit their jobs. People have changed values and adapted to work-from-home situations. This ultimately costs companies much more in labor, as the costs to retain employees and hire new employees climb higher and higher. On top of that, inflation has risen at the highest rates in decades.
On the Workplace Safety side, OSHA is continuing to push the industry with additional requirements to be enforced as Emergency Temporary Standards to protect workers in a variety of ways. Tragedy struck the food industry with multiple deaths at a poultry processing facility due to a liquid nitrogen leak. There were many notable enforcement citations against companies for not adequately protecting workers from Covid and other industrial hazards.
On the Food Safety side, foreign material contamination issues continued to cause many recalls although at a decreasing rate from the prior year. Total food recalls are expected to be slightly higher in 2021 as compared to 2020 reversing a 4-year trend of declining recalls since 2016. The food industry must be diligent with allergen labeling, foreign material controls, and pathogen controls to stop this negative trend from continuing.
A Look Ahead
As we look ahead into 2022, there is always hope with a new day. On the positive side, the economy itself is still fundamentally strong. In addition, many people have found a new resiliency and satisfaction as more value is placed on family, personal goals, and work-life balance. Work will forever be changed as people prefer and adapt to work-from-home environments for at least part of the workweek whenever possible.
I do applaud and respect the food industry workers, managers, and companies that have worked so diligently to continue to feed America giving it the best they can to help the greater good.
There are many heroes in this industry including every hourly associate that shows up every day to do their part. Much more work still needs to be done to redesign food plants and production lines to change the working conditions that led to the spread of Covid so the next pandemic will not be so catastrophic. No doubt, these redesigns will also be done in a way that includes automation and reduces the number of people required in plants to mitigate that problem as well and generate a return on investment for the capital expenditures. One major food company just recently announced plans to spend $1.3 billion to upgrade and automate plants over the next three years.
Vaccine mandates will continue to be pushed and argued in courts until resolved if ever. On the regulatory side, the number of inspections and enforcement actions are expected to increase from OSHA, FDA, and USDA as travel restrictions ease further. The industry needs to be prepared and compliant to avoid fines and enforcement. Effective Quality and Safety Managers overseeing robust food safety, quality, workplace safety, and training will be essential to protect companies and products from recalls, foodborne illness outbreaks, accidents, and enforcement actions.
Final Thoughts
I've always been an optimistic and encouraging person. My advice this year is similar to last year. Let's all strive to be good humans. Love, help and support one another regardless of our differences. For many, a change in value systems to emphasize the importance of family, health, and faith is by far the most important lesson learned over these last two years. Do your part to do the best you can for your family, for those within your circle of influence, and the world in general. For those things out of your control, let them go and don't worry about them. We all look forward to a brighter 2022 with greater hope. Best wishes for a happy holiday season and a blessed New Year!
Posted by Jeff Chilton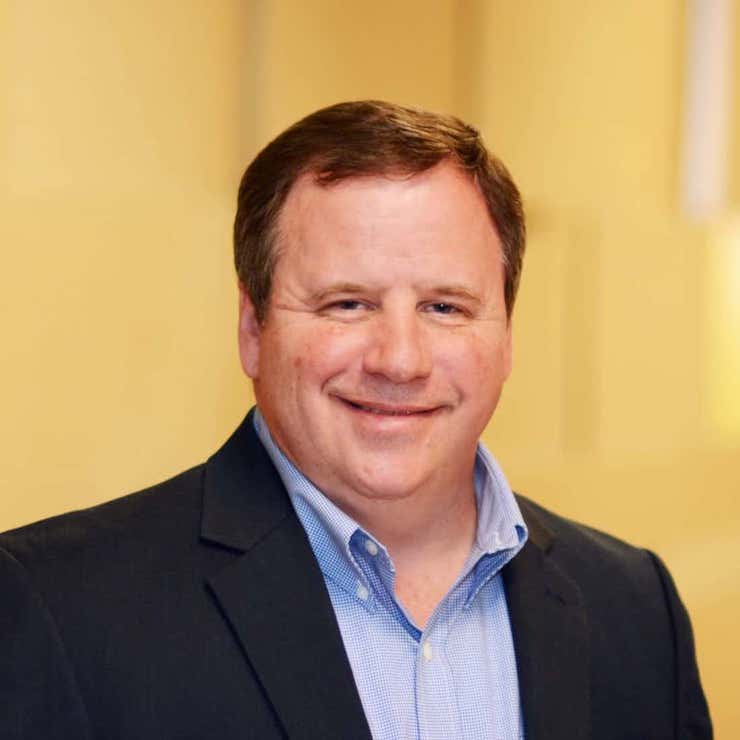 Jeff currently serves as VP of Professional Services at Alchemy Systems. For over 18 years, Chilton has consulted with hundreds of food manufacturing firms to develop and enhance their food safety and quality programs. Prior to consulting, Jeff worked in the food industry for 15 years as plant manager of two large food processing companies, as well as a director of quality assurance earlier in his career. Jeff is a contributing writer for Meat and Poultry Magazine and has spoken on food safety and quality topics for numerous trade associations. Jeff is a Certified Lead instructor for HACCP workshops and teaches Basic and Advanced HACCP Workshops for client companies and public courses.
---
Subscribe to Insider Insights
---