Posted by Jeff Chilton
Most consumers are generally confident food manufacturers are taking every possible precaution to ensure the safety of the food they put on their tables. Inspections, regulations, and best practices can go a long way to keeping foods safe. But one of the biggest threats remains from within.
Cases of intentional contamination by employees are more common than most people know. This act is commonly referred to as intentional adulteration, in which an individual or a group intentionally contaminates a food product.
Acts of intentional adulteration are intended to cause wide-scale public health harm and are most commonly carried out by disgruntled employees. These incidents can diminish the integrity of food supplies, negatively impact profits, and expose companies to litigation and federal investigations.
In light of these threats, food defense has become a major responsibility for everyone involved in producing or preparing food products. Every team member has a role to play in their facility's food defense program, including managers, supervisors, and frontline workers.
FDA Requirements
While the concept of food defense has been around for a while, it's now part of the FDA's Food Safety Modernization Act (FSMA) and GFSI scheme requirements such as BRC, SQF, and FSSC 22000. Food defense or protection against adulteration is one of the seven rules associated with the Food Safety Modernization Act that companies must comply with.
The implementation deadline for these requirements has passed, forcing many companies to develop programs to demonstrate their compliance. These companies must show that they have programs that sufficiently meet the regulation's intent.
For now, the FDA is not aggressively pursuing proof of compliance to prevent intentional adulteration, giving companies time and space to train employees and develop the right programs. Soon though, the FDA is expected to conduct more inspections within this area and ramp up enforcement.
Given the FDA's unofficial period of educating while regulating, now's a good time for companies to evaluate their standings and food defense policies and practices.
Intertek Alchemy offers food defense training through its Zosi Learning Center to help employees prevent intentional food adulteration. The Food Protection and Defense Institute of the University of Minnesota – the leading Food Defense authority– has partnered exclusively with Zosi to deliver these courses across three levels: manager, supervisor, and frontline worker.
Manager Training
Food companies must dedicate the resources and quality standards to create robust intentional adulteration programs. Plant managers ensure the programs are effectively implemented and checked regularly. The regulation requires companies to conduct vulnerability assessments, identify key points within their processes and implement mitigation strategies. So, managers must ensure the programs are adequately sponsored, developed, implemented, and working. The Zosi Food Defense Manager training can help.
This training provides a comprehensive walkthrough of procedures and assessments easily integrated into existing practices. The training will give managers the tools to implement and monitor programs and learn practical strategies to understand better, prevent, and manage intentional adulteration threats.
Supervisor Training
Companies count on supervisors to ensure food safety programs are consistently implemented and remain vigilant for possible intentional adulterations. This includes being observant of their employees for behavior changes or anything that could trigger an event.
This self-paced eLearning course delves into a food defense program's purpose and fundamental food defense concepts, and features an overview of FSMA requirements. The Food Defense Supervisor Awareness training program helps supervisors understand the relationship between food defense, food fraud, food safety, and food security. They'll walk away with an improved understanding of the intentional adulteration rule and how to detect vulnerabilities in food production.
Frontline Worker Training
Along with supervisors, frontline employees are a critical defense against intentional adulteration. They need training and empowerment to say something when they see something. Employees have a crucial responsibility to watch what's happening in their environment, report any suspicious activity, and then do their part to help prevent any adulteration of their products.
The Food Defense in 15 online food defense training helps frontline workers understand the importance of their company's food defense plan and the significance of their role in protecting the food supply. The training program outlines what employees and supervisors need to know about detecting, reporting, and recording intentional adulteration incidents. Frontline workers and training personnel benefit from concrete examples of activity types, potential food adulteration threats, and mitigation strategies examined in this course.
All three courses are easily accessed to ensure all three groups know the dangers of intentional adulteration, ways to prevent it, and the relevant regulations. Companies that require a more in-person consultative approach can contact Intertek Alchemy to schedule a call with one of the company's experienced consultants.
---
Subscribe to Insider Insights
---
Related Courses
Food Defense Supervisor Awareness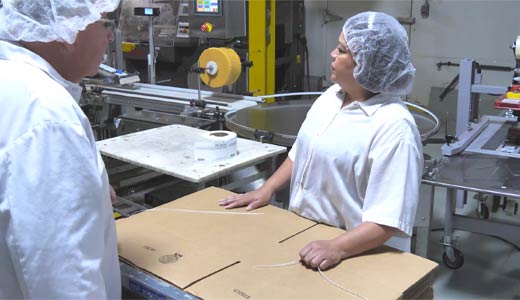 Food Defense in 15