Posted by Zosi Team on April 6, 2020
Tweet
Share
Share
Cue the stereotypical crime scene music. The toxicology is in. Oh, wait, the wrong kind? The National Institute of Environmental Health Services defines toxicology as a field of science that helps us understand the harmful effects that chemicals, substances, or situations, can have on people, animals, and the environment.
In the workplace, toxicology relates to chemical hazards and how you can protect yourself, your workers, and your facility from possible incidents. Let's explore some of the things you can do to make sure that you have chemical safety in your workplace and minimize chemical exposure.
One of the most frequent OSHA citations in recent history has been related to the hazard communication standard or HAZCOM. HAZCOM specifies what we must do to keep employees informed and keep them safe from exposure in the workplace.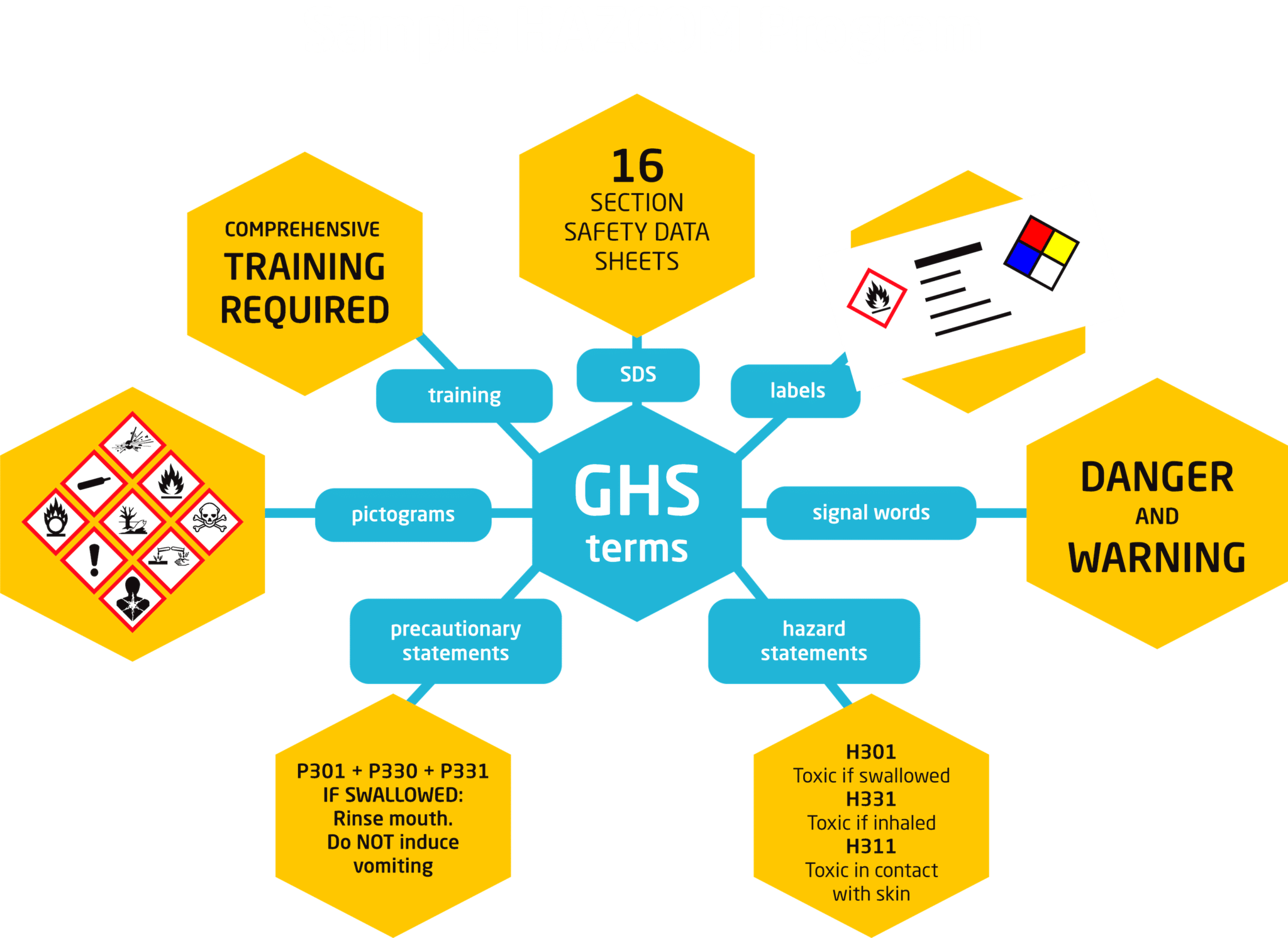 Ensure that chemical containers have labels and that the labels are not defaced.
All hazardous chemicals shipped after June 1, 2015, must be labeled with specified elements including pictograms, signal words and hazard, and precautionary statements. All of this information should be legible in order to be fully compliant. Labels are a brief way to convey a lot of the information that's included on the SDS. The pictogram is a visual notation so anyone can quickly see any hazard of that product. Labels should also include a product identifier, which might include the product's common name or chemical name. Be sure that the name on the label matches up with any SDS that might belong with it. Common audit and regulatory citations are due to chemicals not being properly labeled when they are transferred into secondary containers such as spray bottles or cleaning equipment containers such as foamers. It is critical that all containers with chemicals are properly identified with a label stating the name of the chemical in the container.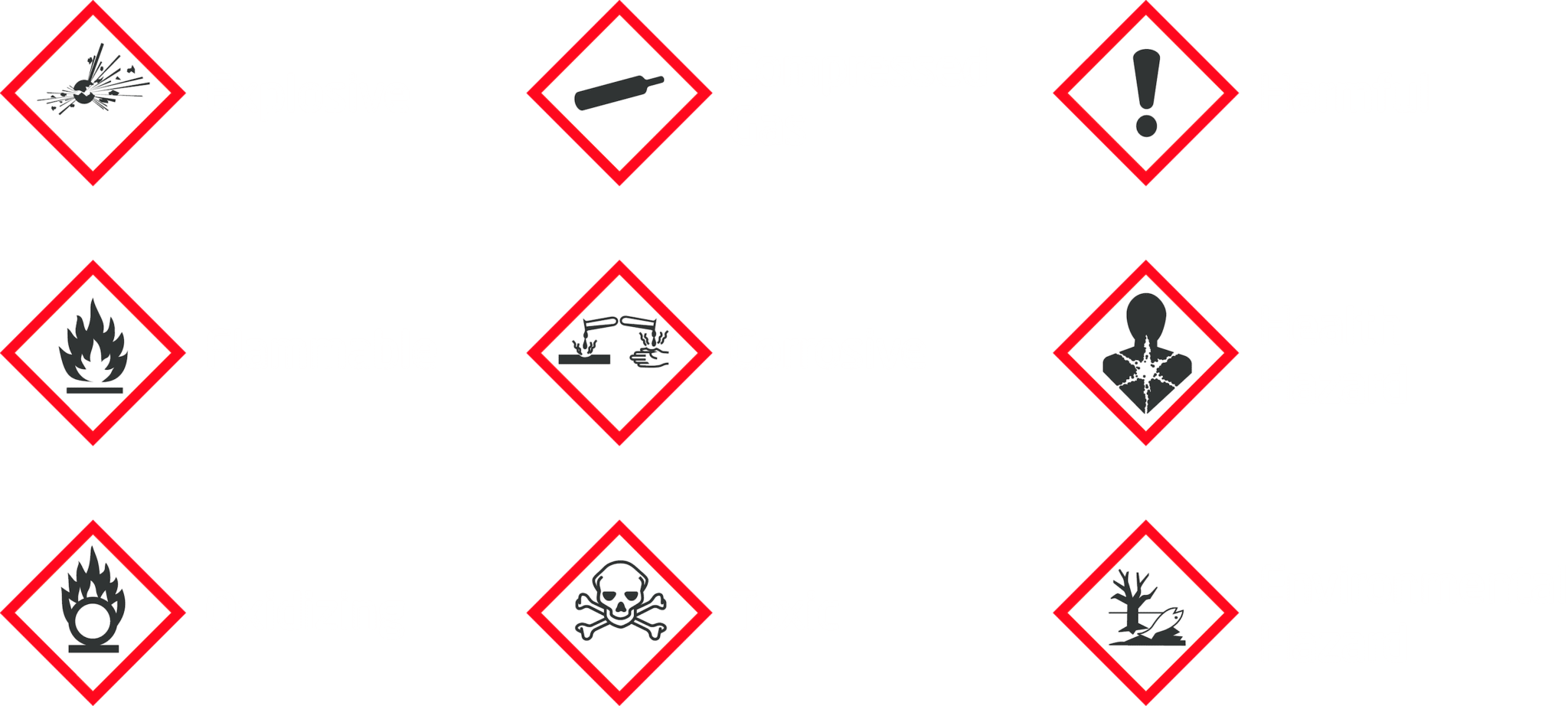 Designate someone to properly maintain SDSs.
Give someone the responsibility of keeping track of safety data sheets, or SDSs, from any chemical shipments that you receive. Thinking back to old labs, you might remember them as MSDSs, or Material Safety Data Sheets. Safety data sheets include critical information about the properties of the chemical as well as any hazards that might be associated with it. SDSs also include protective measures and safety precautions to keep in mind when handling, storing or transporting the chemical. The person assigned this duty should:
Maintain SDSs, making sure that you have the SDS for every specific chemical in the facility.
Obtain SDSs if they are somehow left out of the chemical shipment.
Make them accessible in the facility and well organized so they can easily be located in an emergency. Assure they are available in languages spoken in the facility so employees can understand them in their applicable language.
Train workers at least annually on the SDS format and use so all employees are able to use them if needed.
Train employees on hazardous chemicals in their work area.
Other than knowing how to read the SDS, employees should also be aware of any hazardous chemicals in their work area. Training should be done before employees work in that area, any time new hazards are introduced, and when they are performing non-routine tasks. Inform employees of methods and observations so they're able to see when a chemical is present in their work area or when any chemical is released. Make sure they're aware of any descriptions of the hazards as well as protective measures against them, including personal protective equipment. Also, train them on where and how to obtain additional information in case it's needed. As always, training must be documented to prove it has been completed. HazCom Right to Know Training must be completed as part of new employee orientation programs as well.

Know the exceptions.
In certain cases, you might not need to follow the hazard communication standard. Sometimes, you might use household products the same way in the workplace as you would at home. If you're not changing the use, you might not need an SDS for it. For example, if you use Windex to clean a mirror, you don't need an SDS for it. If, however, you need a massive quantity of it to wash the side of the building, you will probably need one. Another instance of an exemption might be when an office worker uses a small bottle of correction fluid. Food, drugs, and cosmetics brought into the workplace for employee consumption are exempt, as well as rubbing alcohol or alcohol pads in a first aid kit.
Conclusion
By following these HAZCOM standards, you can ensure chemical safety in the workplace. The OSHA standards are in place to minimize chemical exposure and prevent accidents. By knowing which chemicals you have and use, as well as fully informing your employees, you minimize the risk of exposure. Keep these best practices in mind to comply with OSHA chemical safety regulations and protect yourself and your employees.
---
Subscribe to Insider Insights
---
Related Courses