Posted by Zosi Team
Root Cause Analysis is a method used to find the source of a problem once a problem has already occurred. By identifying the underlying cause of any incident, you can further prevent future incidents from happening.
Within Root Cause Analysis, two of the more common methods are the "5 Whys" method and the Ishikawa, or fishbone, Diagram. We'll explore both of these methods and show how each method has its merits to food manufacturing and production facilities.
In order to perform a root cause analysis, you need to gather the facts and evidence for the issue that's occurring.
What is the nonconformity? —Consider what is going on in your facility that needs to be addressed.
When did the nonconformity occur, and when was it discovered? —Identify the time period when the issue happened and take into consideration how much time passed between when it happened and when you realized it happened.
Are there any products or processes that may have been implicated? —Follow the incident to any later processes to discover what products may have been impacted as a result.
Has the immediate correction or corrective action been completed? —Even though you realized what happened, make sure that the immediate cause has been identified and corrected to prevent additional incidents or nonconformities.
Once you identify the root cause, it's time to implement a proposed action plan. Outline who needs to do what in order to fix the nonconformity. There is no set way to discover the root cause, but let's explore two of the more common, simple methods.
5 Whys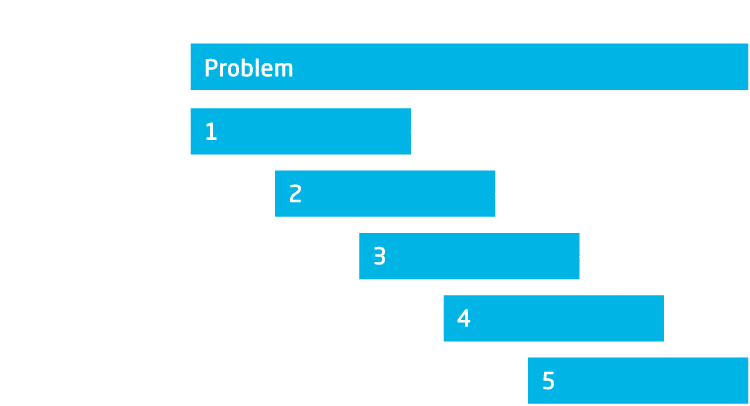 The 5 Whys is the method commonly used by facilities who are certified by GFSI standards. The 5 Whys method is more or less like a toddler—just keep asking, "Why?" until you get to your true "because." The true definition is a bit less straightforward. It is "an iterative, interrogative technique used to explore the cause-and-effect relationships underlying a particular problem." The 5 Whys method benefits companies because it encourages deeper probing. The whole point of this method is to keep asking why to find the source of the issue. By repeating this question, you go past the superficial answer. Unfortunately, the results of this method are not always repeatable. Depending on who is asking the question, you may get different causes. Also, this method relies on experienced staff to know which questions to ask.
Ishikawa Method
When the "5 Whys" method is too basic, the Ishikawa method may be more appropriate. The Ishikawa method divides various root causes into categories (which are not predefined). From there, arrows indicate where causes can cascade into a nonconformance during the audit process. These diagrams were first used in 1968 by Kaoru Ishikawa. Causes act as a source of variation, which is then grouped into categories to identify and classify the sources.
In manufacturing, the Ishikawa method is also called the 5M Model:
Machine
Method
Material
Man
Measurement
For food, these have been transitioned to:
Equipment
Process
People
Materials
Environment
Management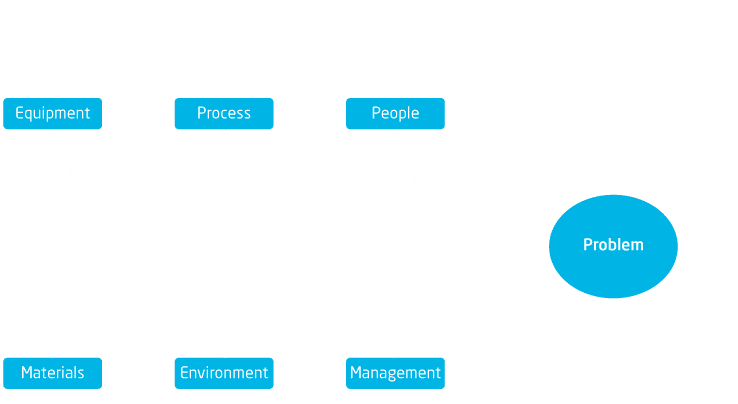 The Ishikawa Diagram considers many factors that may have caused the initial problem by dividing the causes into finite categories within production.
Conclusion
Both the 5 Whys and Ishikawa methods are considered two of the more basic methods of root cause analysis. Even though they are considered basic, they still encourage you to keep searching for the initial cause of the incident or nonconformity that occurred. Zosi offers an online root cause analysis training solution. Explore additional methods and find your answer to root cause analysis today.
---
Subscribe to Insider Insights