Please note: Subscription for the courses in this collection ends six months from date of purchase.
Description
Description
Don't get caught by one of the biggest areas of non-compliance – risk management. Introducing the new SQF Food Safety Risk Management course collection!
Created by SQF and designed for cross-functional teams, not just the SQF practitioner, these seven courses dive deep into the most critical areas of risk management. From food fraud and food defense to allergen management and document control, understand the best practices and procedures to identify and mitigate the top areas of risk at your facility.
Did you know allergen mislabeling is the #1 reason for recalls? This course collection covers allergen management programs to help ensure consumer safety while also covering document control programs as well as recall and crisis management programs.
Are you concerned about food fraud in your supply chain? This course collection covers how to set up a robust food fraud plan to protect consumers and maintain compliance.
Do vendors and product specification present an area of particular risk? This course collection covers how to set up raw material specification and finished product specification programs for your site.
Whether you are in Operations, the QA Team, the HACCP Team or any part of the Food Safety Team this course collection gives you the information you need to understand, institute and support risk management programs in your facility.
FOR A LIMITED TIME – Get a FREE SQF Risk Management Exam
Assess your knowledge around risk and bolster your credentials by earning your exam certificate.
Benefits
Benefits
Learn from the code's creators on exactly how to set up programs for compliance
Get in-depth analysis and recommendations on the key risk management areas at your facility
Detailed advice for assessing and managing risks
Interactive videos throughout the courses
What Is Included
What Is Included
SQF Risk Management: Allergen Management Program
Prevent issues from occurring with this comprehensive and up-to-date SQF Food Allergen Management Program course.
---
SQF Risk Management: Document Control & Records Program
Learn precisely what must be documented, why document control is vital, and how to manage critical documents and records.
---
SQF Risk Management: Food Defense Program
Learn the steps in building a robust food defense program, testing that program, and integrating the program with other food safety measures.
---
SQF Risk Management: Food Fraud Program
This course will help you ensure your food fraud mitigation plan is compliant and properly identifies food safety vulnerabilities in ingredients and materials.
---
SQF Risk Management: Raw and Finished Product Specifications
This course will teach you how to curate each and every one of the SQF required specifications for raw and finished product specifications.
---
SQF Risk Management: Recall and Crisis Management Programs
Taught by an experienced SQF Practitioner, this course will enable you to develop a strong recall and withdrawal program.
---
SQF Risk Management: Data Insights for Risk Management
Learn how to use your data to create your own documented risk assessments.
---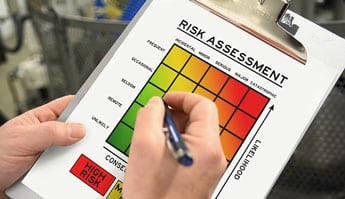 SQF Implementing: Risk Assessment
SQFI's online, self-paced risk assessment training introduces a step-by-step process whereby the SQF Practitioner will learn how to identify and mitigate food safety risk, food fraud risk, and food defense risk in compliance with SQF Edition 9.
---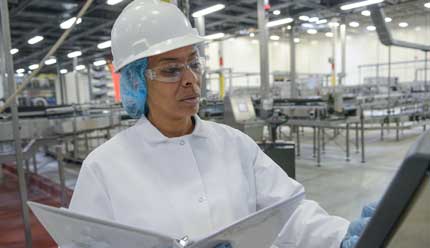 BONUS – SQF Risk Management: Exam
The SQF Risk Management exam assesses the knowledge of the food industry professional of risk and risk management in the food industry.
---
Who is it For?
Who is it For?
HACCP Food Safety Team Members, Food Safety & Quality Assurance Leaders, Plant & Production Managers, SQF Practitioners, Consultants, Maintenance Managers
Recommended For You