Gain Competency
Earn your certificate of completion from the leader in FSPCA PCQI training
Stay in Budget
Save time and Money by
eliminating travel
Pace Yourself
Learn at your own
convenience online
Meet FSMA Requirements
Official PCQI Training
What is a PCQI?
PCQI stands for Preventive Controls Qualified Individual. PCQIs are employees within a facility that create and implement the Food Safety Plan in accordance with the FSMA Final Rule for Preventive Controls for Human Food. Once the Food Safety Plan is in place, the PCQI must also validate the plan and fully document its effectiveness. With thorough training and active modeling of best practices, PCQIs act as facilitators and leaders in a positive food safety culture within your facility.
More on Preventive Controls for Human Food
Preventive controls are tangible steps that domestic or foreign food facilities must take to reduce or eliminate food safety hazards. If your facility is in the United States or produces food for the United States, FSMA Final Rule for Preventive Controls for Human Food applies to you. Enacted in September 2015, this rule protects consumers by addressing safety risks throughout facilities. Under this regulation, every U.S. facility must have a PCQI. PCQIs must undergo FSPCA-approved training, including 16 modules of standardized curriculum.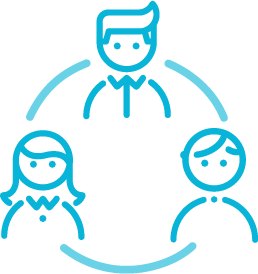 Who Needs PCQI Training?
Individuals appointed as the PCQI for their facility might have the following titles:
QA Manager

QA Supervisor

Operations Manager

SQF/BRCGS Practitioner and Auditor
How does Zosi help?
Zosi offers a blended solution to fulfill FSMA requirements and includes a certificate of completion for your records. Zosi's course expands on FSPCA training through self-paced eLearning, then continues one step further with the virtual session with industry leaders.
Added costs and time associated with travel were impositions on many companies, particularly smaller facilities. With PCQI training online, these expenses are effectively eliminated. Our Consultants offer unique insight in this interactive 8-hour online session, so learners have the opportunity to take a closer look at a Food Safety Plan.
More Information
Food Safety Plans
While a company might own several facilities, the Food Safety Plans might vary vastly. Even facilities that produce similar products might have different layouts, equipment, and most certainly have different employees. For a Food Safety Plan to be sufficient, it must address all the areas where there might be risk, so they can't be replicated from one facility to the next. PCQIs, through FSPCA training or ample experience, develop and help implement intensive Food Safety Plans that are in alignment with the new FSMA regulations.
---
Choosing the Right Training
The FSMA Final Rule calls for someone who not only completes PCQI training but also demonstrates competence. To fully understand the concepts covered in the FSPCA training, it is best to start with HACCP training. These two curricula are not interchangeable, but complementary. Beginning with HACCP training allows individuals to gain a firm grasp of the components of successful Food Safety Plans. FSPCA-approved PCQI training builds on this and refines expectations of the FSMA Final Rule. Many facilities have been challenged to provide adequate training to ensure they meet these requirements.
Subscribe to Insider Insights
Sign up for our newsletter for exclusive discounts and updated course offerings.